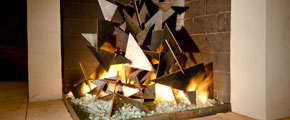 Triangle Fireplace Sculpture
To compliment the home's unique architecture, a custom triangle sculpture created the perfect addition to this outdoor fireplace. On or off, the fireplace art draws you in.
Read more →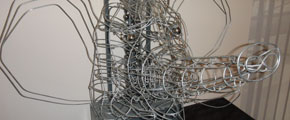 Elephant Rolling Ball Sculpture
Also called Kinetic art, steel balls continually follow four different tracks. Before returning to the helical lift, the balls wind through the piece in an ordered chaos.
Read more →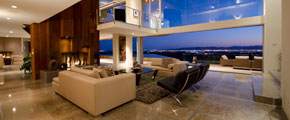 Real Estate Photography
Competition is tough sell a house in today's market. The cheapest and arguably, best way to separate your listing from the crowd is with professional photography.
Read more →